We are always updating our application to make it easier and faster to use. So here today, we are launching these new features, ability to delete and add 'Price' & 'QTY' columns on the pricing table, converting documents to templates, ability to send a document on behalf of another team member and to change the subject line when sending documents.
Delete and add 'Price' & 'QTY' columns to the pricing table
You can now delete and add the 'Price' & 'QTY' columns from the pricing table. The pricing table will still be able to calculate the Subtotal, however if the Price and QTY columns are removed, you will not be able to update this on the pricing table.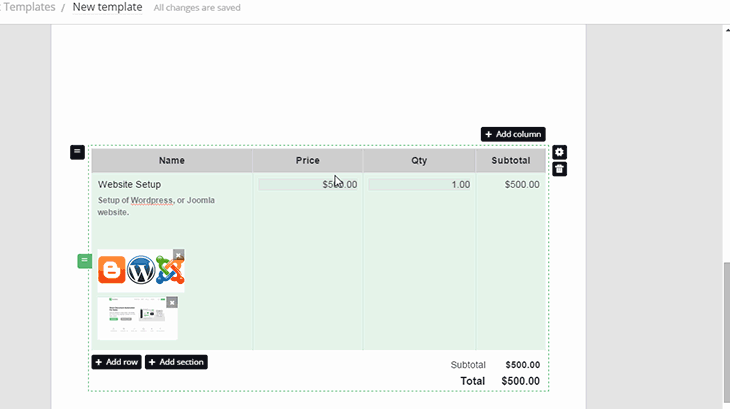 Documents – convert to template
You can now easily convert your existing documents into PandaDoc Templates. Save time and create templates for future use!

Change 'Send As' when sending a document
Do you ever need to send out a document as another Team Member? With the new 'Send As'  function, this can be now be done when sending a document through PandaDoc.

Change the 'Subject' when sending a document
With this new feature, you can now modify the Subject line when sending out a document. Now you can make the email even more personable for your recipients.
Have an idea how to make PandaDoc even better? Share your thoughts with us in comments! We are always here for you.